SURF AU COLLEGE
SURF EN LA ESCUALA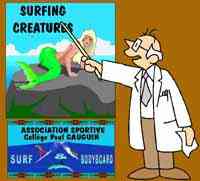 SURFING AT SCHOOL
---
---
---
LES CHAUDS
THE CREWS
LAS BANDAS
*2000 *2001/02 *2002/2003
---
*USA World Surfing Games 1996:
les pros du monde entier encouragent les surfeurs en milieu scolaire (voir signatures)
---
Des élèves du collège participent
aux World Surfing Games 1998 au Portugal
Photo de l'EQUIPE NATIONALE
Photo des chanceuses sur le site de compétition(ALAMI Radia ; BICHOUTAR Safia)
---
Photos individuelles
En 1999 lors de l'Open de l'Agadir Surf Club nombre d'élèves se sont classés.
CLASSES BLEUES 2000(photos et vues panoramùiques)
Les élèves apprennent à vivre en groupe et à connaître l'océan en passant une semaine ensemble à Imsouane, petit village de pêcheurs à 70 kms au nord d'Agadir. Au programme des cours de sécutité, de surf , de bodyboard, de biologie, de géologie, et de dessin. A la fin du séjour les élèves produisent un journal et sont évalués en pratique et théorie sur le surf ou le bodyboard.
Classes bleues 2001

---

In 1999 during the Agadir Surf Club' Open many students went for the podium.
Individual pictures.
During their second highschool's year, the students discover the ocean and community way of life by spending one week together in Imsouane, small fishermen's village 70 kms north of Agadir. The program includes security, biology, geology, artistic drawsurfing, bodyboarding and surfing. At the end of the week the students produce a newspaper and are tested on surf or bodyboard practice and theory.
BLUE CLASSES 2000(pictures and large views)
2001
---

Algunas fotos individuales:
En 1999 durante el Open del Agadir Surf Club muchos alumnos estaban en el podium.
CLASSES AZUL 2000 ( fotos y vistas panoramicas):
2001
Durante sus secundo año en el la escuela los alumnos estudian el oceano y la vida en comunidad, pasando una semana juntos en Imsouane, pequeño pueblo de pescadores 70 kms norte de Agadir. El programo consista en cursos de seguridad, biologia, geologia, pintura artistica, surf y bodyboard. Al fin de semana los alumnos producen un jornal y estan evaluados en téoria y practica sobre el surf y el bodyboard.


---

FRANCEEFMAROC USAEFMOROCCO
ECHANGES/EXCHANGES/INTERCAMBIOS
---
PLUS DE PHOTOS ?/MORE PICTURES ?/MAS FOTOS ?
*LA PAGE DES ELEVES
*THE STUDENTS PAGE
*LA PAGINA DE LOS ALUMNOS
---
SESSION PHOTOS
Anniversaire au km11
SESSION DE RENTREE A LA DALLE 09/2002
IMSOUANE
RANCH
BACK
D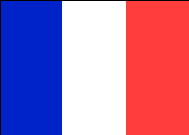 ______________________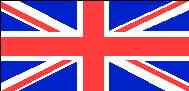 _____

_______


PAGE PRECEDENTE LAST PAGE ATRAS